The Most Common Causes of Drooping Eyelids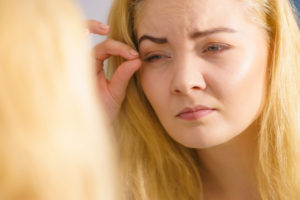 Are you dealing with saggy, drooping, unattractive eyelids? Do your eyelids hang down so low that your vision is affected?
Identifying the cause of your drooping eyelids, also known as ptosis, is the first step in correcting the problem. Once the cause is pinned down, your ophthalmic surgeon can develop a treatment plan to fix the issue and help prevent its return.
The most common causes of drooping eyelids include:
No one is immune to the effects of aging. As we get older, our skin loses its elasticity and begins to sag. Eyelid skin is exceptionally thin and sensitive anyway, so it shows the effects of aging earlier and more than other skin.

If you experience an injury to your eye area, the resulting damage and side effects from surgery can cause eyelid drooping.

There are several diseases and conditions that can cause drooping eyelids, including:

Tumors

Stroke

Diabetes

Horner syndrome

Oculopharyngeal muscular dystrophy

Myasthenia gravis
Be sure that your ophthalmologic doctor knows about any pre-existing conditions you may have in order to make an accurate diagnosis and safe treatment plan.
Some people are genetically predisposed to have ptosis, or eyelid drooping. If you have a family history of the condition, you have a higher chance of being affected.

Any eye surgery, including LASIK or cataract surgery, can cause stretching and drooping of the eyelids.

Sometimes a drooping eyelid is just a simple birth defect. Some babies are born with ptosis with no apparent cause and no indication of injury during the birthing process.

No matter what is causing your drooping eyelids, the ophthalmologic professionals at J. Justin Older Eyelid Institute in Tampa Bay can develop a treatment plan that will correct the issue and leave you looking better than ever. Some procedures to correct drooping eyelids are even covered by insurance! Call us at (813) 971-3846 or contact us online to schedule your ptosis consultation today.