Why Fall and Winter is the Best Time of Year for Surgery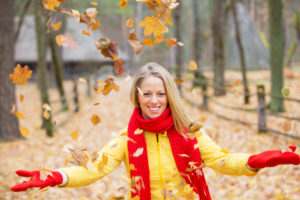 Do you need reconstructive or cosmetic surgery in or around the eye? Do you want to get ahead of the signs of aging that often occur around the eye? Well, now is the time to get it scheduled! Fall and winter are the perfect times of the year to take care of necessary or elective eye surgery.
Timely Recovery
You don't want to be held back from all of those outdoor spring and summer activities by an intrusive eye bandage. Not to mention that surgery recovery and the beach don't really go together… no one wants sand in their incision! Scheduling your eye surgery during the fall or winter will ensure that you are back on your feet, figuratively, before the outdoor fun revs up!
Less Sunlight
During the fall and winter, the sunlight is less harsh and glaring. After eye surgery, you'll need to avoid sunlight by wearing protective eyewear and avoiding sunlight sources while you're inside. Exposing your incisions and eye to bright sunlight can cause serious injury. The softer, more subdued sunlight in fall and winter makes avoiding potential sunlight-related injuries much easier.
More Comfortable
It can be quite uncomfortable to have a bulky bandage covering part of your face when it's extremely hot outside. Avoid all of that heat-related discomfort by scheduling your surgery in the fall or winter so that you can fully recover before the ultra-hot temperatures of summer return!
No matter what time of year you need eye surgery, Dr. Justin J. Older, M.D., and his team have the experience and resources necessary to perform your procedure safely and with optimal results. Call us at (813) 971-3846 in Tampa or check out our website to see contact information for our other Tampa Bay locations. Patients all over the Bay have trusted Dr. Older with their reconstructive and cosmetic eye procedures for decades, and you should too!