What Is the Best Time of Year for Surgery?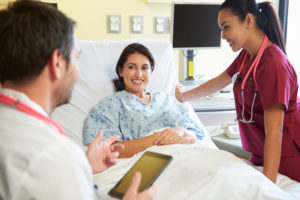 Do you live in Tampa Bay and need reconstructive or cosmetic surgery in or around the eye? Well, now is the perfect time to get it scheduled! 
Fall and winter are the best times of the year to have necessary and elective eye surgery.
Why? There are a few reasons:
Recovery during the cooler months is more comfortable
Wearing a bulky bandage that covers part of your face when it's extremely hot outside can be miserable. However, during the fall and winter, temperatures aren't too high, so you won't have to deal with sweating around your bandage as much. Not only is that more comfortable, it's cleaner too.
There is less sunlight UV and infrared exposure during the fall and winter
Just like any eye procedure, you'll want to avoid UV exposure as much as possible after surgery. The sunlight is not as harsh during the fall and winter, so if you do have to be outside, you won't be at as much risk. Trust us… letting the summer sun hit an eye that's recently undergone surgery is a mistake you won't let happen twice!
You'll be fully recovered by spring
Beach volleyball with an eye bandage isn't really our idea of fun, and it's probably not yours either. Sand in your eye incision? No thanks! Spend the winter recovering instead so you can get back out there as soon as the temperatures start to rise in the spring.
Eye Surgery in Tampa Bay
If you're ready to schedule your fall or winter eye surgery, Dr. Justin J. Older, M.D., and his team are here to provide you with exemplary service and optimal results. Call us at (813) 971-3846 in Tampa or check out our website to see contact information for our other Tampa Bay locations!