Three Signs of Aging that Can Be Reversed with Blepharoplasty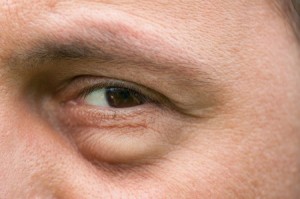 Have you noticed that you have a more tired or older look because of your upper or lower eyelids? Blepharoplasty, or eyelid surgery, can help correct these issues and take years off of your appearance. Here are three signs of aging that can be reversed with blepharoplasty.
Under Eye Bags
Under eye bags are often considered a sign that you are tired or overly stressed, but in reality this "baggage" is due to aging. As we age, the skin of the lower eyelid can become stretched, fat pockets can develop, and muscles in the area can weaken. All of this leads to the under eye bags that many people find troubling. Blepharoplasty can correct this by removing the excess skin and fat from the lower lid and under the eye.
Drooping Eyelids
Your upper eyelids can also become stretched and weakened over the years. If your eyelids turn down where they once did not, or if they have a lot of excess skin that gives your eyes a closed or tired look, eyelid surgery can correct these issues by removing the excess skin and tissue from your upper eyelid. This is not always simply cosmetic because drooping eyelids can affect your field of vision as well.
Drooping Brows
Drooping eyebrows can also be corrected with eyelid surgery. The tightening of the skin at, beneath, and above the eyelids can all be revised so that drooping brows are also corrected during the surgery. Drooping brows can make you appear tired, stressed, or upset, even when you are happy.
If you are interested in cosmetic eyelid surgery, contact us today for more information or to schedule an appointment.