Juvederm XC and Juvederm Voluma: Two Dermal Fillers for Success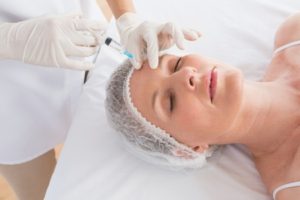 No one wants to see the stamp of time on their face. As we get older, our skin naturally begins to lose volume and collagen, which creates the fine lines and wrinkles around the nose, mouth, eyes, and cheeks. There are a number of potential treatments to reduce or eliminate these lines and wrinkles, but the best success is with dermal fillers. We offer two Juvederm fillers that can help you turn back the hands of time.
Juvederm XC
Juvederm XC is a great dermal filler for smoothing out lines around the mouth and nose. The filler plumps the skin slightly, adding volume and smoothing out the lines and wrinkles in the area treated. Juvederm XC can also be used to eliminate lip lines, as well as lines around the eyes. Typical results are seen immediately after one treatment, and results last up to 18 months.
Juvederm Voluma
If you think the results from Juvederm XC are impressive, you should see what Juvederm Voluma can do. Many people lose volume in their cheeks, which can give the face a sagging look and make lines on the sides of the nose, called nasolabial folds, very prominent. Voluma replaces this lost volume to lift your face, remove sagging, and smooths out the lines and wrinkles that resulted from the lost volume. 
Voluma can also be used to treat the lips. An injection of Voluma into the lips can restore lost volume and smooth out lip lines. In either case, Voluma results are immediate and last up to two full years.
If you are interested in either or both of these dermal fillers to remove lines and wrinkles, contact us today for more information or to schedule your appointment.