The Truth About Eyelid Tumors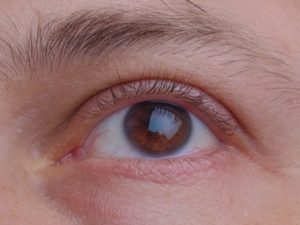 When a bump or nodule appears on your eyelid, you may think at first that it is a stye or some type of eye infection. When you hear the word tumor, it often brings up fears of cancer and all that goes with it. However, eyelid tumors are often very easily treated and may not be a sign of serious cancer. Here's what you need to know about eyelid tumors before you get too concerned.
Not Always Cancer
Having an eyelid tumor does not necessarily mean that you have cancer. While some skin cancers can cause eyelid tumors, this is not always the case. For both comfort and functionality of the eyelid, the tumor must be removed and tested. The tests could easily show that you have nothing to worry about.
Easily Treated
Even if test results show that your eyelid tumor has cancerous cells, there is no reason to be alarmed right away. There are several different types of skin cancer; and, often, there is no recurrence of symptoms or tumors after the eyelid tumor is fully removed and the eyelid is reconstructed. You may never experience any other symptoms of skin cancer before or after the eyelid tumor is removed.
When It Is Cancer
Of course, eyelid tumors can be indicators of serious skin cancer. When this happens, it is important that you get the tumor removed and tested quickly. The faster your condition is diagnosed, the more successful treatment will be. For this reason, it is important to have eyelid tumors treated right away.
If you have an eyelid tumor that you have been afraid to have treated, contact our office today for a worry-free exam and consultation. Putting off the testing and treatment of the eyelid tumor could only be causing you harm. Don't allow fear to stand in your way of treatment. Contact us today.