Most Common Types of Eyelid Surgery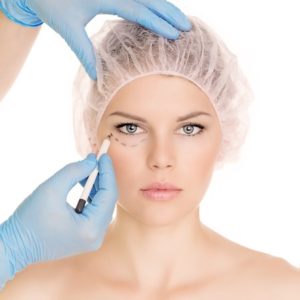 When your eyelids are causing problems for your vision or drooping from age or genetics, it might be time to consider eyelid surgery. This procedure is much more common than you might think. In fact, there are several different types of eyelid surgeries to correct a number of issues – from cosmetic to functional. The more you know about these surgeries, the better you'll understand your own procedure.
Cosmetic
Cosmetic eyelid surgery is called a blepharoplasty. This procedure is designed to remove excess fat and skin from the upper and lower eyelids. The most common reason for this type of eyelid surgery is drooping upper lids or bags under the lower lids. These are natural consequences of aging for some people, and having blepharoplasty can help you look years younger and open up your expression.
Reconstructive
There are also several types of reconstructive eyelid surgery. Reconstructive eyelid surgery is necessary when a medical condition affects the shape or openness of the eyelids. Blepharospasm is a condition in which the eyelid involuntarily twitches or spasms, causing the eyelid to be difficult to open. This condition is remedied by removing the muscles involved, which is called a myectomy.
Another condition that may require eyelid surgery is ectropion. This is when the eyelid turns outward or downward, which doesn't allow the eye to be swept clean during blinking or closing. In this procedure, a skin graft may be required if the existing eyelid has tightened too much to stretch back into place.
There are also surgical procedures to cope with eyelid retraction, which is often found in thyroid patients and those with eyelid tumors. There may be other reasons that your eyelids are posing a problem, such as the tear duct not making enough tears. These conditions too can be cured with eyelid surgery.
If you are in need of cosmetic or reconstructive eyelid surgery, contact us today for an appointment, exam, and consultation. We will be happy to discuss your unique case and needs.