How to Handle Anxiety Over Your Eye Procedure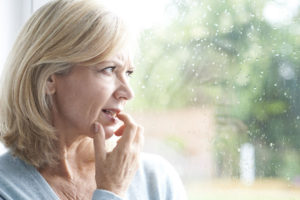 Whenever you have even a minor medical procedure, it is normal to have some anxiety. For some people, this anxiety can make you want to avoid the procedure entirely. Whatever your fears may be, you can overcome them. There are several ways that you can handle your anxiety over your eye procedure.
Practice Deep Breathing
The depth and frequency of your breaths are directly related to your anxiety. If you are taking fast and shallow breaths, your anxiety will be higher. If you are feeling anxious about your eye procedure, make sure you are consciously taking longer and deeper breaths. Counting as you breathe in and out can be very helpful.
Listen to Music
Bringing along a phone or mp3 player with your favorite music, along with some ear buds, can help keep you calmer during your eye procedure. As long as the ear buds do not interfere with the doctor's field of work on your eyes, you will be able to listen to music comfortably while your procedure is going on. Thinking about your music instead of what is going on with your eye can be of great benefit.
Meditation
Meditation or visualization can also help you remain calm during your eye procedure. While you will not be able to close your eyes normally during the procedure, you can focus your mind and attention on another time and place. You can repeat a mantra as some do with meditation, or you can envision your favorite calm and peaceful place, perhaps out in nature.
General Anesthesia
If you typically have high anxiety on a normal day, and you are positive you will have high anxiety during your eye procedure, you might talk to your doctor about general anesthesia. While most procedures can be done with local anesthesia and a mild sedative, you may benefit from being unconscious during the procedure if your anxiety will be getting the better of you.
Don't let anxiety over your eye procedure stop you from getting the treatment you need and deserve. Contact us today for an exam and consultation, and we can give you more information about the options you have for managing your anxiety.