How Eyelid Surgery Can Take Years Off Your Appearance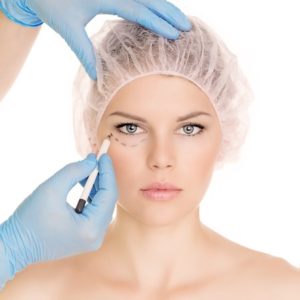 Aging is a big concern for many men and women, and one that is not always addressed. One of the problem areas that many people don't talk about is the eyes. The eyes can age you considerably, especially if your eyelids are baggy or sagging, or if you have undereye baggage and discoloration. Luckily, there is a fairly simple surgical procedure that can correct these issues.
How Is Eyelid Surgery Done?
We perform eyelid surgery using a method called radiosurgery. Radiosurgery uses radiofrequency technology to make precise and extremely thin incisions. This method allows for less bleeding during surgery, as well as faster recovery after surgery. It is also associated with less scarring and a more physically pleasing result.
This is an outpatient procedure, and you don't even have to be anesthetized for the procedure in most cases. A local anesthetic will be applied so that you do not feel the incisions, but you will be awake for the procedure. In this way you can reduce your risks of surgery.
What Is Eyelid Surgery Recovery Like?
Recovery from this simple surgical procedure is typically very quick. You probably won't want to be seen in public for the first 7-14 days, depending on how quickly you heal. However, total healing may take a few more weeks. It is important to follow your surgeon's instructions about resuming activity and lifestyle, especially when it comes to eyecare. Make sure that you don't go back to using your contacts too soon, if you use them.
If you are interested in cosmetic eyelid surgery, contact us today for a consultation. Eyelid surgery can take years off of your appearance by opening up the eye, raising the eyebrow, and removing excess skin and baggage. Contact us for more information.