Three Signs You Need to Consider Eyelid Reconstruction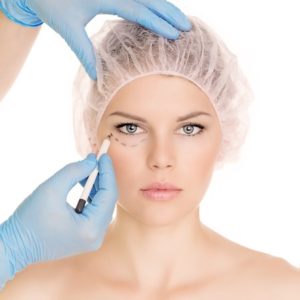 Eyelid surgery is not just for people who want to eliminate the signs of aging. Eyelid surgery is often done as a reconstructive procedure to correct problems with the eyelid that can lead to discomfort or vision problems. Here are three signs that you may need to see a doctor for eyelid reconstruction.
Dry Eyes
If your eyes are very dry and are unable to be moistened, it could be a sign of several different potential eyelid problems. If the eyelid does not close properly, it can cause the eye to become very dried out. This can lead to vision problems and severe irritation of the eye. Although not every case of dry eyes requires eyelid surgery, if you have eyelids that do not close all the way for any reason, dry eyes could be a sign that it is past time to see a specialist.
Discomfort
Sometimes eyelids can become extremely droopy, causing discomfort and irritation when trying to open the eye to look at something or read something. Discomfort is almost always a sign that something is wrong. And even if the problem with your eyelid cannot be seen visibly, it might be a good idea to have it checked by a doctor. Any discomfort you have could be just one symptom of a bigger problem.
Vision Problems
At times, problems with the eyelid can actually affect your vision. Drooping eyelids may limit peripheral vision. Eyelids that do not close all the way can cause vision impairment from the cornea not getting enough moisture. Drooping eyelids can also interfere with your general vision. If you have vision problems due to your eyelid issues, you should not put off having the problem corrected with eyelid surgery.
If you have these or other signs that you need eyelid reconstruction, contact us today for more information or to schedule your initial appointment.