The Difference Between Ectropion and Entropion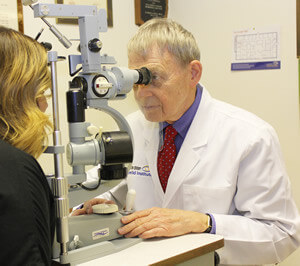 There are many different types of eyelid conditions that may require surgery. Two of these are ectropion and entropion. Because these sound similar and because they are opposites of one another, it is important to understand the difference between these two conditions.
What Is Ectropion?
Ectropion is an eyelid condition in which the lower eyelid turns outward and downward, exposing the surface of the eye. Often, when this condition becomes severe, the downward turn of the eyelid prevents it from closing properly. This can cause dry eyes, as well as damage to the cornea.
What Is Entropion?
Entropion is the diagnosis when the lower eyelid and eyelashes turn inward toward the eye. This, too, can keep the eyelid from closing all the way, which can lead to dry eyes. Left untreated, this condition could also lead to vision loss.
Treatments
As you can see, these two conditions are very similar. Although the effects are opposite, the results of the two conditions are the same. Chronic dry eyes is a classic symptom, and left untreated can lead to damage to the eye or vision loss. It is important to get treatment for these conditions.
For both conditions, the most effective treatment is eyelid surgery. Our offices perform radiosurgery, which is more accurate, causes less bleeding, and allows for a faster recovery. We perform these surgeries on an outpatient basis, and you will not have a lot of downtime.
If you have symptoms of these conditions, such as changes in how your eyelid closes, dry eyes, or decreased vision, contact us today to make an appointment. We will be happy to evaluate your eyelid condition and determine the appropriate course of treatment.