Dry Eyes? It Might Be for This Reason.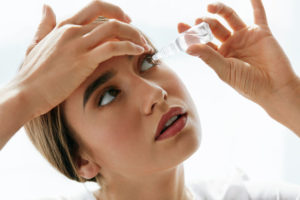 Dry eyes are irritating and sometimes even painful, but they aren't that important, right? You could be wrong. There are many different potential causes for dry eyes, and some of them are very easily treated at home. However, sometimes dry eyes are a symptom of a bigger problem.
Often, eyes become dry because the eyelid is not closing properly over the eyeball. This means that the drops from tear ducts are not distributed over the surface of the eye. This causes the eye to feel constantly dry, except upon waking in the morning or immediately after using eye drops.
The eyelid may not be closing properly for a couple of different reasons. The most common is thyroid eye disorders. These cause the eyes to appear bulging, but rather than the eyeball protruding, it is actually the result of the eyelid retracting. This can be easily corrected with radiosurgery.
Another reason the eyelid may not be closing properly is a condition of the eyelid. Eyelids that turn down are called ectropion, while eyelids that turn out are called entropion. In either case, simple eyelid surgery can correct the problem and allow your eyes to moisten as normal.
If you are having problems with dry eyes, it could eventually lead to blurry vision and other side effects. Contact us today for an appointment to evaluate the reason for your dry eyes.