3 Common Eyelid Problems and When to See a Doctor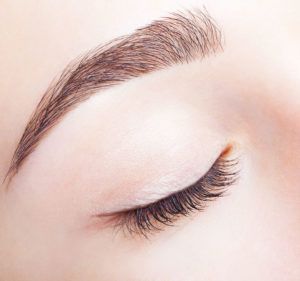 If you have relatively good eyesight and few vision problems, you might assume that you don't need to worry about your eyes, but your eyes can also be affected by the lids that protect them. Here are some common eyelid problems that should be addressed right away.
Chronic dry eyes with no apparent cause
Many people get chronic dry eyes due to weather or season changes or due to allergies, but they can also be caused by eyelid abnormalities that keep the eye from closing completely or properly. Dry eyes can even be a side effect of some medications. However, chronic dry eyes with no apparent cause is reason for concern. Frequently dry eyes could be an indicator that your eyelid abnormality has progressed to a point where you need to seek treatment.
Eyelids impeding vision
Your vision itself might be fine, but your eyelids can limit your field of vision significantly if left unchecked. If your upper eyelid is drooping down and blocking your vision or if your eyelids are turning inward and not opening all the way, you should contact us for an appointment to discuss your options.
Eyes appear bulging
There are a lot of things that could make your eyes seem like they are wider or bulged. Sometimes bulging eyes can be a sign of allergic reactions or normal dryness and irritation based on the weather or environment. But bulging eyes can also be an indicator or thyroid disease, and it could need surgical treatment to correct.
Do you have any of these recurring eye problems? Contact us today for a full examination and treatment plan.